Škoda chose two new agencies for marketing communication
One has already been working for the Volkswagen Group, the other recently joined Europe. Joint venture in Czechia, the previous agency, a new advertising agency in Germany...
August 30, 2018 | 02:26am CET
original
---
MLADÁ BOLESLAV/WEITERSTADT (Autofox) – Czech automaker Škoda Auto has awarded its international marketing communication account to a collaboration between the agencies Optimist and Thjnk. They entered the competitive tender process together and were convincing with their pitch, the company said.

US agency Optimist specialises in digital communications and experience design. It runs its European business from Hamburg, Germany, where German full-service agency Thjnk also has its headquarters. For Škoda, they are going to establish a joint venture that will commence operations in Prague, Czechia, at the beginning of 2019. Optimist founded a subsidiary Optimist Czech s.r.o. in August 2018.

"We have ambitious aims for Škoda. That's why we decided to employ the concentrated automotive knowledge of Optimist and Thjnk. Together, we can give the brand even more appeal and presence in the international markets," said Marc-A. Brinkmann, Head of Marketing at Škoda Auto.

"During the pitch it became clear that we can set new benchmarks in car communications with the joint venture between Optimist and Thjnk, and thus raise our brand's profile even higher and more successfully," added Thanh Vu Tran, Head of Global Marketing Communication Content and Strategy at Škoda Auto.

The new undertaking has been tasked with the topics of strategy, classic advertising, digital content marketing, experience design and point-of-sale marketing.

The previous selection procedure of Škoda Auto for an international advertising agency in 2014 was won by Fallon Company.

Thjnk (Thjnk.de) has already implemented several projects for the Volkswagen Group, specifically for the Audi brand (Mission to the Moon, Rodeo, Speedwheels, Mechanics, Land of Quattro, Audi Magazine). In May 2018, Škoda Auto Deutschland announced that Thjnk Düsseldorf had become the new advertising and marketing agency of the Czech car manufacturer on the German market, replacing Leagas Delaney after 17 years.

So far, Optimist (OptimistInc.com) has had offices in Los Angeles and New York. At the beginning of 2018, it joined Europe by opening its branches in Hamburg, Germany and London. The agency has already worked on several projects for automakers like Lincoln (Ford Group) and Acura (Honda Group). Optimist Design Division (OptimistDesign.com) then for the Porsche (Volkswagen Group) or BMW.
If necessary, contact us at .
available to Autofox News subscribers after login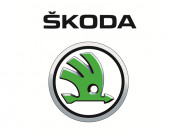 June 1, 2015 | 02:47am CET

original
Author of the campaign, used communication channels, TV spot, Superb Combi and its sales...
read more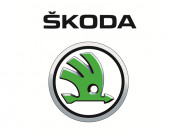 June 1, 2014 | 11:39pm CET

original
The result of the tender, participants, references, collaboration concept of the carmaker with agencies (Skoda Hot House)...
read more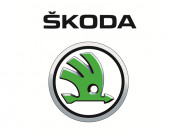 November 3, 2013 | 11:35pm CET

original
Orders for the Rapid Spaceback, advertising campaign, microsite, virtual test drives thanks to Google Street View, sales plan in 2013...
read more
Day, Week
Month, Year
Interval
cancel
2009
2010
2011
2012
2013
2014
2015
2016
2017
2018
2019
I
II
III
IV
V
VI
VII
VIII
IX
X
XI
XII