Autofox Estate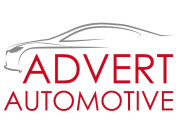 Car showroom in Brno, Czechia for sale or to let
January 29, 2019 | 12:00am CET
Advert Automotive, a leading real estate agency on the commercial real estate market, offers the sale or lease of a former car showroom in Brno, Czechia on behalf of its client.
Property parameters:
- location: Průmyslová 10, Brno 1, Czechia
- land area: 10,000 m2
- built-up area: 3,000 m2
- building area: 2,500 m2
- number of floors: 1
- usable area: 2,300 m2 (showroom 1,000 m2, service point 1,000 m2, warehouse 150 m2, offices 150 m2)
- equipment: 5x lifter, 2x tire changer
- energy performance of the building: Class C
- number of parking places: 30
- utilities: electricity, water, sewerage, gas
Site Parameters
- at a main road with a high throughput
- densely populated urban area (wider centre)
- There is no other car dealership within 1 km
- 200 metres from the shopping and entertainment centre
- 100 metres from public transport stop (MHD)
Price
- EUR 1 million or EUR 10,000 per month
- price negotiable, agreement possible
About the company:
- Advert Automotive is the world's leading real estate agency on the commercial real estate market. It operates in more than 100 countries and employs approximately 100,000 associates. For more information, visit www.advert-automotive.com
Do you need to sell or rent a similar property? Advertise on the leading automotive platform in Central Europe using Autofox Estate.
Note: This is an illustrative ad. The name of Advert Automotive and this ad are fictional.
| | |
| --- | --- |
| Type of property: | Car showrooms |
| Type: | supply |
| Form of assignment: | sale, lease |
| Price: | EUR 1 million |
| Valid until: | 22.6.2023 |
Day, Week
Month, Year
Interval
cancel
2013
2014
2015
2016
2017
2018
2019
2020
2021
2022
2023
I
II
III
IV
V
VI
VII
VIII
IX
X
XI
XII