Autofox Enterprise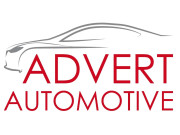 Car dealer in Czechia for sale
January 21, 2019 | 12:00am CET
Advert Automotive, a leading consultancy company in the field of mergers and acquisitions (M&A), offers on behalf of its client a company operating dealerships of three car brands in 2 cities in the Czech Republic for sale. It is a well-functioning company founded by the current owner in 1992.
Company parameters:
- annual revenues: EUR 30 million (2017) with a year-on-year growth of around 15%
- annual Operating Profit (EBITDA): EUR 2 million (2017) with a year-on-year growth of around 10%
- number of employees: 75 people
- legal form: limited liability company
Dealership parameters
- license to sell and service passenger cars of two non-premium and one premium brand
- locality: the central part of the country
- land: owned, total area of about 50,000 m2
- car showrooms: owned, total area of about 10,000 m2
- usable area: showrooms 300-800 m2, service facilities 500-1000 m2, spare parts warehouses 100-200 m2, offices 100-200 m2, areas for used cars 500-2000 m2, car washes
- utilities: electricity (including solar collectors), water, sewerage, gas
- cities with more than 100,000 inhabitants
- at main roads with high traffic capacity
Reasons for the sale
- the retired owner does not have a successor for further company management and development
Price
- on request
About the company:
- Advert Automotive is the world's leading M&A consulting company. It operates in more than 30 countries and employs around 2,000 associates. For more information, visit www.advert-automotive.com
Do you need to sell a similar business? Advertise on the leading automotive platform in Central Europe with Autofox Enterprise.
Note: This is an illustrative ad. The name of Advert Automotive and this ad are fictional.
| | |
| --- | --- |
| Scope: | Sales and servicing of parts and vehicles |
| Type: | supply |
| Annual turnover: | EUR 10-50 million |
| Valid until: | 22.6.2021 |
Day, Week
Month, Year
Interval
cancel
2011
2012
2013
2014
2015
2016
2017
2018
2019
2020
2021
I
II
III
IV
V
VI
VII
VIII
IX
X
XI
XII