Autofox Offer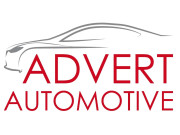 Free capacity at plastic molding plant in Jihlava, Czechia
July 26, 2019 | 12:00am CET
Advert Automotive, the world's leading automotive development and manufacturing company, has a free capacity at the molding plant in its Czech plant in Jihlava as of December 2019.
Press parameters:
- machines from Arburg and Engel
- clamping force of 30-1,200 tons
- materials processed: PP, PE, EVA, PS, ABS, SAN, ASA, PA6, PA66, PA11, PA12, POM, PC, PBTP, TPE, PMMA, PC/ABS, PC/PBT, PVC, TPO, HIPS
- the materials can be fully colored or dyed as required
- the possibility of printing
About company:
- Advert Automotive is the world's leading supplier of automotive components. Worldwide, it delivers its products to customers among which are primarily automakers. Advert Automotive operates in more than 100 countries and has approximately 100,000 employees. More information is available at www.advert-automotive.com
Do you also have spare capacity in your operation? Advertise on the leading automotive platform in Central Europe using Autofox Offer.
Note: This is an illustrative ad. The name of Advert Automotive and this ad are fictional.
| | |
| --- | --- |
| Subject: | Free capacities |
| Valid until: | 22.12.2023 |
Address:
| | |
| --- | --- |
| Company: | Advert Automotive Jihlava s.r.o. |
| Street: | Průmyslová 1 |
| City: | Jihlava |
| ZIP: | 58601 |
| Country: | Czechia |
Day, Week
Month, Year
Interval
cancel
2013
2014
2015
2016
2017
2018
2019
2020
2021
2022
2023
I
II
III
IV
V
VI
VII
VIII
IX
X
XI
XII