Autofox Offer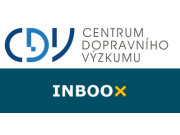 Is a hydrogen power the way of the future? Join the research!
December 8, 2021 | 12:00am CET
There is the research to find out the willingness of companies to use a hydrogen power in their transport. You, responsible for the vehicle fleet in your company, can join the research.
Please, complete the short questionnaire – link is BELOW – and you will become a participant in a development of the hydrogen power in Czechia.
There are connected research institutes and private companies as well, that are intensively concerned with a use of the hydrogen power in their transport, in this national project. We can mention companies such as Centrum výzkumu Řež s. r. o., ÚJV Řež a. s., Centrum dopravního výzkumu v. v. i., EGÚ Brno a. s.
The goal of this research is to estimate a possible demand for the hydrogen power among economic entities in the Czech Republic.
The answers in the questionnaire are anonymous and will not be possible to connect them with a concrete company at all. Gained information will be used for the purposes of this research only.
We are looking forward to sharing the results of the research with you.
| | |
| --- | --- |
| Subject: | Promotion of companies |
| Valid until: | 7.12.2023 |
Address:
| | |
| --- | --- |
| Company: | Inboox CZ, s.r.o. |
| Street: | Mimoňská 3223 |
| City: | Česká Lípa |
| ZIP: | 47001 |
| Country: | Czechia |
Contact person:
| | |
| --- | --- |
| Name: | Nikola Novotná |
| Mobile phone: | +420603368202 |
| E-mail: | nikola.novotna@inboox.cz |
Day, Week
Month, Year
Interval
cancel
2013
2014
2015
2016
2017
2018
2019
2020
2021
2022
2023
I
II
III
IV
V
VI
VII
VIII
IX
X
XI
XII