Porsche Holding Salzburg bought further dealer group in Italy
Company, locations, brands, sales and financial results, previous acquisitions of Eurocar Italia, growth in recent years...
February 10, 2020 | 10:46pm CET
public
---
Porsche Holding Salzburg acquires a further privately-held retail group in Italy

- Further step in Porsche Holding's strategic growth
- Saottini Auto S.p.A. to be acquired by Porsche Holding subsidiary Eurocar Italia effective 1 April 2019
- Five dealership locations will optimally complement regional presence in northern Italy
- Acquisition subject to approval from EU competition authorities

Salzburg, 15 February 2019 - Europe's largest automotive distribution company Porsche Holding Salzburg yesterday signed an agreement to acquire Saottini Auto S.p.A. The privately-held automotive retail group operates three dealerships in Brescia and two in Desenzano. The acquisition is subject to approval from the EU competition authorities.

The current owners of Saottini Auto S.p.A., a well-known traditional dealer group founded in 1951, are the sisters Cristine and Beatrice Saottini. Managing Director Beatrice Saottini commented: "The decision to sell to Porsche Holding was an important and emotional one for us. During a phase of far-reaching changes in the market, we are focusing on the future of our company and our employees and entrusting our company to Porsche Holding, a successful international automotive retail company that stands for long-term values." The VW Passenger Cars, Audi, ŠKODA and Porsche brands are sold at five dealership locations. Saottini Auto S.p.A. currently employs 188 people, who generated turnover of €152 million, with 4,160 new vehicle deliveries in 2018.

"We are delighted that we can further strengthen our presence in northern Italy with the high-volume operations of Saottini Group", said Johannes Sieberer, PHS Board Member for Retail Austria, CEE, Italy, Sweden, China and Japan.

"The locations in Brescia and Desenzano will optimally complement our dealership network in Lombardy, and we will now be able to provide our customers between Verona and Bergamo with even better service", said Matthias Moser, Managing Director of Porsche Holding subsidiary Eurocar Italia.

The acquisition is a further step in Porsche Holding's strategic growth in Italy. The PHS subsidiary Eurocar Italia has recently acquired a number of dealerships, including Bonaldi Group in Bergamo and Dorigoni Group in Trent, and also operates a joint venture with Vicentini S.p.A. in Verona. This means Eurocar Italia will have more than doubled its new vehicle sales volume within the space of two years, to around 35,700 vehicles. Following the acquisition of Saottini Auto S.p.A., Eurocar Italia will now employ 1,200 people, with 28 dealership locations in the Trentino-Alto Adige, Friuli-Venezia Giulia, Lombardy and Tuscany regions.
Public news labeled "public" has not been edited.
If necessary, contact us at .
available to Autofox News subscribers after login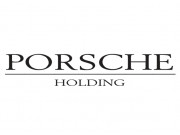 April 27, 2016 | 11:56pm CET

original
It is the 15th country in the portfolio of the wholesale division. Country, brands, market share, timing, the previous importer, transfer of staff...
read more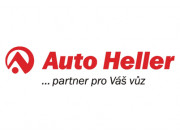 March 11, 2014 | 02:09am CET

original
The company has thus entered into two other cities in the country and expanded its portfolio with a new brand. Details of the transaction, statement of UOHS, financial results, HR...
read more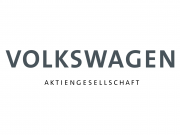 November 4, 2011 | 12:45am CET

original
Kulczyk Investments is leaving the automotive business. The transaction relates to VW, Skoda, Audi, Bentley and Porsche brands. Price, shares, details...
read more
Day, Week
Month, Year
Interval
cancel
2010
2011
2012
2013
2014
2015
2016
2017
2018
2019
2020
I
II
III
IV
V
VI
VII
VIII
IX
X
XI
XII