Kažimír: Slovakia is in finals for fifth automaker
According to the Slovak Minister of Finance, everyone knows it and many people drive in its vehicles. Possible investors, the considered site, timing of the announcement...
June 5, 2018 | 07:58pm CET
original
---
BRATISLAVA (ČTK, Autofox) – Slovakia has reached the finals for an unnamed automaker which intends to allocate its planned investment, Slovak Finance Minister, Peter Kažimír said according to the Slovak daily Hospodárske noviny (HN). Slovakia is currently the largest producer of cars in the world per capita.

"We are fighting for another automaker which is known by everyone and whose vehicles you may drive. I am surprised that we made it to the finals, and we will all learn the result in the coming months," Kažimír stated, without naming the investor. He added that the investment in Slovakia would be located in the east of the country where unemployment is higher than in more developed regions in the west of Slovakia.

The Slovak media has previously speculated about a possible investment by the German automaker BMW or a less-known Chinese electric vehicle manufacturer Zhi Dou/Zhidou (Geely Group) in Slovakia, ČTK wrote.

This is not a speculation. Ian Robertson, BMW Sales and Marketing Board Member told HN in March 2013 that BMW was planning to build a new factory in Eastern Europe, with Slovakia being one of the countries under consideration.

"No decision about the new factory location has been taken yet. As part of the planning and long-term strategy of production and growth, the BMW Group regularly evaluates different locations of countries," said Milan Stupka, spokesperson for the BMW Group Slovakia.

In April 2018, the Slovak government started preparations for the establishment of a strategic park near the city of Košice, however, possible investors in the locality have not been specified by the government representatives.
If necessary, contact us at .
available to Autofox News subscribers after login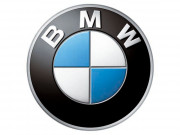 November 2, 2017 | 11:09pm CET

original
The automaker has been cooperating on car production for the Russian market with a local partner for 18 years. Planned location and the amount of investment...
read more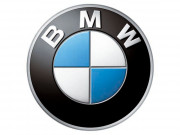 March 21, 2013 | 03:54am CET

original
There are five countries still taken into account, including the Czech Republic and Slovakia. Production capacity, HR, chances of individual states according to analysts...
read more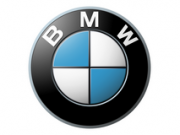 May 21, 2012 | 01:13am CET

original
Brazil, Mexico, Hungary and Slovakia are supposedly taken into account. The effects of government policy, considered locations...
read more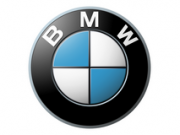 May 3, 2012 | 01:09am CET

original
Slovak media have though referred to the comments by the Slovak government. The new plant should be focused on the production of EVs...
read more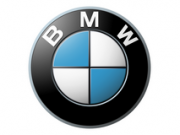 May 2, 2012 | 01:03am CET

original
It would be the first own plant of the carmaker in Eastern Europe, while licenced assembly is carried out in Russia. Location, other states considered...
read more
Day, Week
Month, Year
Interval
cancel
2009
2010
2011
2012
2013
2014
2015
2016
2017
2018
2019
I
II
III
IV
V
VI
VII
VIII
IX
X
XI
XII