Insurance companies in Czechia raised prices of damage liability in 2018
The increase of insurance premiums by units to tens of percent according to risk, reasons, situation in commercial vehicles and fleet clients, statements of individual companies...
November 19, 2018 | 11:21pm CET
original
---
PRAGUE (ČTK, Autofox) - Insurance companies in the Czech Republic have increased damage liability in 2018, especially to risky clients. The reason is that damages in motor vehicle liability insurance are growing, according to a ČTK poll conducted in late August. It is mainly the prices of vehicle repairs that are rising. Premiums for clients who operate their vehicles without accidents have not been raised much. Insurance companies are trying to make the price more reflective of how the driver is actually driving.

"Uniqa's prices are increasing this year. Accident-free clients will see a slight increase only, i.e. of a few percent, while those with a higher number of insured events can expect a price increase of up to tens of percent," the spokeswoman for the Czech subsidiary, Eva Svobodová told ČTK. The company proceeds individually according to the parameters of the customer, where the main aspect is the damage over the last years. It also involves nearly 20 other factors and criteria. The number of insured persons increased by 16% y/y as on June 30, while premiums increased by 22%. From this, the overall price increase is evident, the spokeswoman noted.

ČSOB Pojišťovna raised rates in the order of percentages. According to its spokesman Petr Milata, the price increase was primarily related to drivers who cause accidents, but it also covered young drivers and drivers from large cities. "On the other hand, insurance premiums have been reduced to experienced drivers with a claim-free history," he said.

The price increase in units of percent hit the most risky vehicle categories, the spokeswoman for České podnikatelské pojišťovny (ČPP), Renata Čapková stated. Insurance companies, according to her, report a rapid increase in health damage and the rising prices of spare parts for vehicles, including an increase in hourly rates in car repair shops by 10% or more.

Also this year, the trend of rising prices of damage liability continues, said Ivana Buriánková, the spokeswoman for Česká pojišťovna. According to her, the cost of health damage has grown significantly and new claims for compensation are coming all the time. This is associated with higher insurance premiums. Statistics show long-term that the most disadvantageous is the youngest category up to the age of 22 and a group of drivers over 65 years old, said the spokesman of the Czech Generali branch, Jan Marek.

Slavia Pojišťovna, according to Ladislav Bělina, the head of auto insurance, increased the premium for drivers who caused one or more accidents in 2017. In that case, the cost increase is even tens of percent. Insurance premiums are still growing for young drivers, with average premiums for these drivers rising by 10% y/y. The increase in premiums was partly reflected in the regions where the number of claims increased compared to the previous year. On the contrary, there was no or only a minimal increase of 2 to 3% for some drivers, he added.

"In the repair industry, prices grew by more than 10%, so we have adjusted the rates of the third party liability, by 3%," said Václav Bálek, the spokesman for the Czech branch of Allianz. Leasing clients have had higher rates of 10 to 15% since 2018, however, a more detailed role of damage information must be taken into account here. "For fleet clients, we have been focusing on companies with long-term high costs due to accidents, and we have individually changed rates or terminated them," he added.

Kooperativa adjusted the premium rates for the damage liability of trucks and buses. Their entitlements are increasing in the long term, especially in the event of injury to health and life, which current insurance rates are not able to cover. Regarding the tractor trucks, the increments are up to 30% on average, and buses in some cases up to 100%, said Marek Vích, spokeswoman for the insurance company.

The determination of the price of the liability is individual, depending on the segmentation and riskiness of the client. "Generally at Axa, those who drive without accidents can save up to two-thirds of the price in comparison to those who ride ruthlessly and often cause accidents," said the Czech branch spokesman Jiří Cívka. According to him, the conceptual price scissors will further expand in favor of drivers who drive without accidents.

There are 13 insurance companies on the Czech market. In addition, Direct Pojišťovna, Hasičská vzájemná pojišťovna (HVP), VZP Pojišťovna and První klubová pojišťovna (PKP) are also involved. Most of the rates are so-called "segmented", so they are determined by age and place of residence of the driver, vehicle age, engine volume and engine power, mileage and other criteria. In the future, other will be added, such as the frequency and extent of misdemeanors and assistance system equipment. Altogether, over 8 million vehicles have damage liability contracts in the Czech Republic.
If necessary, contact us at .
available to Autofox News subscribers after login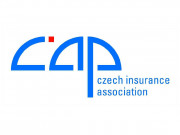 September 10, 2015 | 02:38am CET

original
The stated reasons, the amount of growth rates, the situation of Allianz, CSOB, Slavia and CPP companies...
read more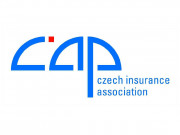 December 17, 2014 | 11:22pm CET

original
It will rather be a single-digit than a double-digit growth in rates. The situation at Allianz, Uniqa, Ceska pojistovna, CSOB, Kooperativa, Wustenrot, Generali, Slavia and CPP...
read more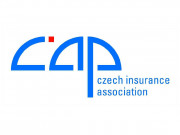 September 1, 2014 | 10:29pm CET

original
Some of them plan to further increase the rates. Situation in Ceska pojistovna, Kooperativa, Allianz, Uniqa, and CSOB Pojistovna...
read more
Day, Week
Month, Year
Interval
cancel
2009
2010
2011
2012
2013
2014
2015
2016
2017
2018
2019
I
II
III
IV
V
VI
VII
VIII
IX
X
XI
XII