Henniges Automotive wants to expand plant in Czechia
Location, new halls and production lines, HR, timing, amount of investment, products and clients, R&D center enlargement, suppliers…
November 21, 2018 | 11:44pm CET
original
---
HRANICE (ČTK, Autofox) – US automotive supplier Henniges Automotive intends to enlarge its Czech plant in Hranice, which is localized at the CTPark industrial zone. There should be place for 90 new employees at the plant dedicated to the production of car gaskets and seals, the company stated in the Environmental Impact Assessment (EIA).

"By introducing (three) new lines of an inovative technology, the Henniges company reacts to new inquiries of clients in the carmaking industry" is stated in the EIA. Car gaskets, trims and car profiles from EPDM (ethylen propylen dien monomer) rubber will be manufactured in the new plant, which should be partially located in the already used hall "Large" and also in a new object, whose construction is already prepared.

If Henniges in Hranice acquires all the necessary authorizations, it shall begin with the investments by Q3 2019. The new production lines shall be put into operation in 2021. "After the new three production lines are finished, 90 vacancies are expected for workers in a two-shift operation," the company's top management stated.

The production at the Hranice plant began in 2008 with 150 employees (former Jyco Europe), who worked for a single client (Škoda Auto). Nowadays, more than 700 employees work here in four production halls for six clients. The products are delivered to Škoda Auto (Fabia, Rapid, Octavia, Karoq, Kodiaq models), Volkswagen (Up, Passat), Volkswagen utility vehicles, BMW, Seat (Ateca), Audi (A1), Daimler, Ford or Fiat.

The factory has invested over CZK 1 billion (EUR 40 million) into its development during the past 10 years, and is preparing to invest another several hundreds of millions CZK in 2018, stated Henniges Hranice in June, 2018.

The production plan of the plant is focused exclusively on supplies for the carmaking industry. It is mainly trims for car doors, hoods, roof windows, car window screens and insulating injections. The trims are made from thermoplastic elastomers (TPV) or rubber (EPDM). The Czech Republic is a global competence center for extrusion of thermoplastic materials.

Henniges Automotive is operating in two locations in the Czech Republic – in Mladá Boleslav, there is a technical and innovation centre with about 15 engineers, which is currently being enlarged. "It has been decided that the innovative and testing capacities in Europe will be enlarged by the construction of a brand new technical centre. The new European centre will be located in the Czech Republic, in Mladá Boleslav, and the research and testing capacities will be located there not only for european projects, but also for global serial and research projects," Stanislav Žák, Head of Egineering in Europe, told the Czech magazine Reportáže z průmyslu (ReportazeZPrumyslu.cz) in November 2017.

Henniges Automotive has several suppliers in Czechia, such as Tesa, 3M, ARaymond, Saint-Gobain Sekurit, AGC (Asahi Glass Company), Oqema (former Euro-Šarm), Henkel, MG Plastics, Plastymat, Hexpol, CHSS (Chotěbořské Strojírny), Isobast, Silon a AFTC (Acrylic Foam Tape), Žák added.

In 2016, Henniges Hranice's revenues totaled CZK 1.04 billion (EUR 40 million) with loss of CZK 56 million (2.2 million) and 715 employees. The company has not published the results of its economic management of 2017 yet.

In 2015, US investment firm Littlejohn & Co. sold Henniges Automotive to Chinese company AVIC Automotive Systems Holding Co. (AVIC Auto), a wholly-owned subsidiary of Aviation Industry Corporation of China (AVIC). AVIC Auto also purchased US company Nexteer Automotive in 2011.
If necessary, contact us at .
available to Autofox News subscribers after login
April 11, 2012 | 04:53am CET

original
The new hall; the transfer of lines from Germany and Pribor, Czech Rep; the amount of investments; HR; customers; models and quantities of deliveries; new orders on Skoda, VW and Seat cars...
read more
April 10, 2012 | 01:37am CET

original
The company bought Jyco Europe with operations in the Czech Republic and Germany and has thus returned to the region of Ostrava. The history of Henniges Hranice...
read more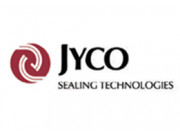 April 20, 2011 | 12:21am CET

original
The manufacturer of seals and car body strips will accomplish a number of measures in the current plant and is also going to accept dozens of new employees...
read more
March 18, 2010 | 12:42am CET

original
The sale priorities are the production's preservation and the price. A quick action of possibly interested parties will be also crucial...
read more
March 7, 2010 | 11:07pm CET

original
The company withdrew a draft of the reorganization plan from the court. Besides the plant in Ostrava, the fate of the second Czech plant in Pribor is also uncertain…
read more
Day, Week
Month, Year
Interval
cancel
2009
2010
2011
2012
2013
2014
2015
2016
2017
2018
2019
I
II
III
IV
V
VI
VII
VIII
IX
X
XI
XII