Fränkische moved part of its production from Czechia to Romania
Locations, reasons, HR, work aid from employees from Hungary, turnover in 2018-2020, products, clients including electric vehicle manufacturers, potential of e-mobility…
March 11, 2020 | 04:50pm CET
original
---
OKŘÍŠKY (ČTK, Autofox) – German automotive supplier Fränkische transferred part of its orders from the Czech plant in Okříšky to a factory in Romania, because its growth in the Vysočina Region is limited by labour shortage. The plant in Okříšky has approximately 1,000 employees, and additional 50 people are working on its projects in Turda, Romania. In the fiscal year 2019/2020 (May-April), Fraenkische CZ plans to increase its turnover by almost 5% to CZK 2.5 billion (EUR 100 million), the Okříšky plant manager Jiří Novotný told ČTK.

In the fiscal year 2018/2019, Fraenkische CZ posted a turnover of CZK 2.39 billion (EUR 95 million).

The transfer of the products to Romania must be approved by customers. "However, we are able to expand production there." Novotny said. The branch in Turda, more than 900 km distant from Okříšky, employs 150 people. One third of them are working on projects transferred from Okříšky. The Romanian plant has an annual turnover of CZK 300 million (EUR 12 million). Almost 100 workers from Hungary have also been helping in Okříšky for a long time.

Fraenkische CZ produces mainly plastic pipes for cars, which are used to protect cables, fuel, oil or air lines. It supplies them, for example, to Volkswagen, Daimler and BMW. About 10% of Okříšky's production is intended for agricultural machinery, railway equipment and household appliances.

In Okříšky, Fränkische produces components for cars with an internal combustion engine, however, the plant also participated in the development of cooling systems for electric vehicle manufacturer Tesla according to Novotny. These parts are now supplied to Tesla by the Fränkische plants in Mexico and the USA.

Managing Director of Fraenkische CZ, Novotný, pointed out that automakers have so far mostly used rubber tubes for cooling, which are not produced at Fränkische. "Tesla was open to new solutions," he said, seeing a clear opportunity for Fränkische in the development of electric cars, because they contain more systems that need to be cooled than cars with internal combustion engines. Electric vehicle charging stations also need cooling.

Fränkische was founded in 1906. The company has been operating in Okříšky since 2007, building a factory there, which now has an area of ​​around 20,000 m2.
If necessary, contact us at .
available to Autofox News subscribers after login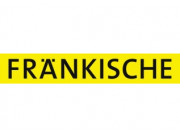 February 25, 2013 | 12:09am CET

original
Location, new hall, HR, sales development, expansion of R&D department, clients – premium and exclusive car brands...
read more
Day, Week
Month, Year
Interval
cancel
2010
2011
2012
2013
2014
2015
2016
2017
2018
2019
2020
I
II
III
IV
V
VI
VII
VIII
IX
X
XI
XII