Constellium opened second plant in Czechia
Location, the amount of investment, expansion of the first factory, timing, HR, target capacity, a shift from semi-finished to machined parts…
October 14, 2018 | 08:48pm CET
original
---
DĚČÍN (ČTK, Autofox) – The French-Dutch company Constellium opened a new production hall in Děčín, Czechia. Aluminum car parts are machined in a fully automated process in the factory in Vilsnice district. Constellium Extrusions Děčín has invested almost CZK 100 million (EUR 3.9 million) in the construction. Another hall of the company is currently being build in Děčín, the head of Constellium Extrusions Děčín, Jiří Palma told ČTK.

The company had so far produced mainly aluminum semi-finished products. "However, they were not wanted by the end customers in the automotive, as they wanted a finished piece. We already started with their production in small projects 15 years ago, but this segment grew to such an extent that we did not have enough space in the factory," Palma stated.

According to Palma, making ready-made parts is a major development jump within the company. Constellium, in cooperation with the city, has found space for the new hall, i.e. at the newly opened road Vilsnická spojka. "The hall is 400 meters away from our main plant. There are no metallurgical furnaces and large presses, but subtle machine tools," Palma said. There are about 30 people working with robots and machines.

At the same time, Constellium is investing around CZK 1 billion (EUR 39 million). The construction of a new hall in the factory in Rozbělesy district began in May 2018, the largest press in the Czech Republic will be located there. The smelter will be launched in the new hall in April 2019. About 100 people will be taken to the factory and nearly 1,000 people will thus be employed by the company in Děčín. "The new investment will give us the opportunity to increase production by up to 30% to 100,000 tons," added the director of Constellium Extrusions Děčín, whose annual revenues are around CZK 6 billion (EUR 233 million).
If necessary, contact us at .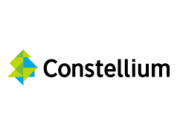 February 6, 2017 | 10:25pm CET

original
Location, amount of investment, capacity, timing, HR, recruitment start, R&D, aluminum products for European and US cars, including EVs...
read more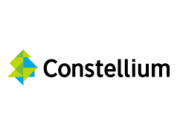 September 3, 2013 | 11:22pm CET

original
The company sold its 50 % stake in Alcan Strojmetal Aluminium Forging. The new owner, the transaction value, the cooperation of Strojmetal with a Czech plant in Decin...
read more
Day, Week
Month, Year
Interval
cancel
2009
2010
2011
2012
2013
2014
2015
2016
2017
2018
2019
I
II
III
IV
V
VI
VII
VIII
IX
X
XI
XII