China to reduce duty on imports of cars, auto parts
Original and new tariffs, timing, negligible impact of the measure, the current import volume...
May 28, 2018 | 11:53pm CET
original
---
BEIJING (ČTK) – China will reduce tariffs on imports of most cars from July 1, 2018, i.e. to 15% of the current 25%. Import duties on car parts will also be lowered, the Chinese Finance Ministry announced on May 22. The move is part of the effort to open the Chinese market more. China is the world's largest automotive market, replacing the United States in 2009.

Duties on imports of car parts are to be reduced to 6%. At present, they reach 10% in most cases, Reuters stated.

Duty reductions come shortly after China's agreement with the United States, alleviating fears of a trade war between the two largest economies in the world. Washington and Beijing announced on May 19 that they had agreed on measures to significantly reduce the US trade deficit. United States Secretary of the Treasury, Steven Mnuchin, said on May 20 that the trade war between the two countries has been postponed.

The immediate impact of tariff cuts will likely be limited, as most of the cars produced in China by the world's automakers are manufactured in local factories. This means that customs duties do not apply to them. However, thanks to lower tariffs, automakers will gain more flexibility in supplying other models produced abroad. The decision, according to analysts, will mainly help manufacturers of more expensive cars such as BMW, Mercedes or Tesla.

Total car sales in China in 2017 rose by 3% to 28.9 million. Imports were only 1.22 million cars, so they accounted for only about 4% of the total sales, Bloomberg pointed out.

Chinese President, Si Xin Jinping, promised in April 2018 that China would reduce tariffs on imports of cars and other goods in 2018. Shortly before that, US President Donald Trump criticized China for car imports with a 25% duty, while the US has only 2.5%. However, a 2.5% duty applies only to passenger cars; as for light commercial vehicles, US import duties reach 25%, the AP wrote.

Beijing has used tariffs and other restrictions in the past three decades to make global automobile brands move production to China and develop the automotive industry there. Many foreign automakers thus produce cars directly in China, through joint ventures with local companies. At present, however, a foreign partner may hold a 50% stake in a joint venture. In April 2018, China promised that the limits on the share of foreign investors in the automotive industry would be phased out over the next five years.
If necessary, contact us at .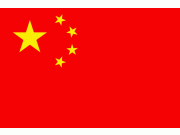 May 26, 2014 | 10:52pm CET

original
According to the WTO, China introduced anti-dumping and countervailing duties on cars imported from the USA without complying with proper procedures...
read more
Day, Week
Month, Year
Interval
cancel
2009
2010
2011
2012
2013
2014
2015
2016
2017
2018
2019
I
II
III
IV
V
VI
VII
VIII
IX
X
XI
XII