Broadcom demands Volkswagen to pay USD 1 billion in patent dispute
At the same time, the company is threatening to demand a court suspension of the production of several VW, Audi and Porsche models. An earlier lawsuit against Toyota and Panasonic...
November 15, 2018 | 09:30pm CET
original
---
BERLIN (ČTK, Autofox) – US chip manufacturer Broadcom is demanding more than USD 1 billion (EUR 875 million, CZK 22.7 billion) in a patent dispute with the German carmaker Volkswagen and threatens to demand a court ban on the production of several car models, the German magazine Der Spiegel wrote on November 2.

Volkswagen's spokesman confirmed for Reuters that Broadcom had filed a lawsuit against the carmaker, but it did not confirm the mentioned amount. "Volkswagen has reviewed Broadcom's claims and has taken the necessary steps to protect its legitimate interests," the spokesman added.

According to Der Spiegel, the dispute concerns over 18 semiconductor patents of the US company, which are used by Volkswagen in navigation and entertainment systems in some of its cars. Broadcom threatens to seek a temporary ban on the production of the relevant Volkswagen models as well as on some models of the Audi and Porsche Group brands.

In the United States, Broadcom also filed lawsuits against other companies including Toyota Motor and Panasonic for alleged patent infringement in H1 2018.
If necessary, contact us at .
available to Autofox News subscribers after login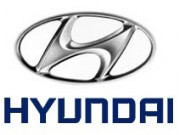 March 25, 2013 | 02:59am CET

original
Location, HR, timing, developer of halls, functions (GPS, wi-fi, eCall), head-up display, Hyundai Blue Link/Kia UVO with Google Maps, Hyundai Connectivity Concept...
read more
Day, Week
Month, Year
Interval
cancel
2009
2010
2011
2012
2013
2014
2015
2016
2017
2018
2019
I
II
III
IV
V
VI
VII
VIII
IX
X
XI
XII