Bosch cut down number of process errors in DNOx production by half in České Budějovice, Czechia
The elimination of defective work is helped by the data analysis and the neural network in the plant. Current monthly production, clients, financial results in 2017…
September 6, 2018 | 06:15pm CET
original
---
ČESKÉ BUDEJOVICE (ČTK, Autofox) – The Czech plant of the German engineering company Robert Bosch in České Budějovice increased the quality of the manufactured parts for the DNOx product thanks to the data analysis. In the y/y comparison, process errors were reduced by half, the exact number was not disclosed by the company though. The plant also uses the neural network which helps when visually controlling the products, Technical Director Václav Pixa and DNOx Production Manager Richard Vašek told ČTK.

Robert Bosch České Budějovice, which employs 4,000 people, can visualize, store and analyze data. Hundreds of data are produced in the production of a single component. Thanks to the software, Bosch finds out 20 key paramaters out of 500 to 1,000, such as dimensions, pressure, current, resistance, temperature or voltage, and makes the right part, not a defective one. The company can also track the production process online.

"When you see on one of the sub-processes that the current on the electric motor is rising, then it means that the process is getting worse," Pixa said. While without analyzing the data, the company would find out only when a faulty part rolled off the line, thanks to the online monitoring service it repairs the process before the scrap parts begin to emerge. "The advantage is that when we see something moving in the wrong direction, we do not continue to make scrap parts which are extremely expensive," Pixa stated.

DNOx, modules for diesel engines that reduce nitrogen oxide (NOx) emissions, are manufactured by Bosch in České Budějovice on several lines. Demand grows, the company manufactures about 300,000 units per month. It supplies most automakers such as BMW, Daimler and the Volkswagen Group.

The biggest risk of scrap parts is during pre-assembly, where the factory moves at the limit of manufacturability according to Pixa. As for plastic, there is a tolerance of hundredths of a millimeter. "We produce parts in dimensions that are commonly reached in metalworking, but we want them for plastic," Pixa said.

The company uses a neural network for visual inspection. "It is a substitution of human intellect with artificial intelligence for simple acts, for us it is key when visually checking the product," Vašek said. In roughly a year, Bosch wants to have a serial solution for the neural network. By analyzing data, Bosch also helps suppliers improve their production processes, saving millions of crowns a year.

Robert Bosch České Budějovice had a profit after tax of CZK 499 million (EUR 19.4 million, +79%) in 2017 with a record turnover of CZK 20.8 billion (EUR 808 million). Almost 100% of its products go to foreign markets, mainly to the European Union. The Bosch Group is dedicated to Industry 4.0 a lot, and has made 170 own projects focused on the Internet of Things.
If necessary, contact us at .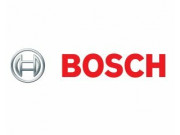 December 1, 2016 | 11:35pm CET

original
Location, extent and amount of the investment in production and R&D, the amount of support, HR, timing, government's intention to change the system of investment incentives…
read more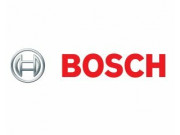 October 2, 2016 | 11:14pm CET

original
Location, extent and amount of investment in production and R&D, products, HR, application for an investment incentive...
read more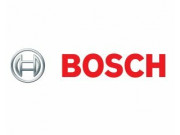 March 6, 2016 | 11:35pm CET

original
Location, positions, HR, recruitment in 2015, new orders, expansion of R&D centre, increasing the number of women in leadership positions, Ladies Club, upcoming corporate kindergarten...
read more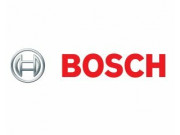 December 2, 2012 | 11:09pm CET

original
The investment will go into equipment of a new hall, technology centre and transfer of Denoxtronic production from Austria. HR, clients, 20th anniversary of the plant...
read more
Day, Week
Month, Year
Interval
cancel
2009
2010
2011
2012
2013
2014
2015
2016
2017
2018
2019
I
II
III
IV
V
VI
VII
VIII
IX
X
XI
XII