Autofox Helps: Uber helps save Ukraine's national treasures, transporting conservationists for free
Partnership with National Research and Restoration Center under the Ministry of Culture, custom-built version of the app called Uber Restore, transport of people and special equipment by minibuses for 12 passengers (Mercedes-Benz), statistics to date, additional help from the company...
September 20, 2022 | 10:13pm CET
public
---
Ukraine's Ministry of Culture enlists Uber to rescue national treasures

Sep 8, 2022

- The Ukrainian Ministry of Culture has partnered with Uber to help it protect and preserve Ukraine's national and cultural heritage.
- Uber Restore is a custom-built mobility solution, providing free on-demand transport for Ukrainian conservationists to locate, restore and protect artefacts of national importance that are under threat.
- Since May, Uber Restore has transported teams of conservationists to over 100 sites across Ukraine to secure and evacuate national treasures that form part of Ukrainian history and identity.

The Ukrainian Ministry of Culture's National Research and Restoration Center (NRRC) has partnered with Uber to locate, restore, and protect Ukraine's national and cultural heritage using a custom-built version of the Uber app.

With many of Ukraine's museums, religious buildings, and historic sites under threat from the war, NRRC's partnership with Uber is providing a lifeline to irreplaceable artworks and artefacts of importance to the country's history and identity.

A custom-built version of the Uber app, Uber Restore, allows NRRC to request 12-passenger vehicles to transport conservationists and specialist equipment free of charge to cities, towns, and villages across Ukraine.

Since May, NRRC has used Uber Restore to reach over 100 locations – travelling more than 20,000km – to locate and protect tens of thousands of artworks and artefacts, while evacuating those at greatest risk for storage in secure locations.

Oleksandr Tkachenko, Minister of Culture, said: "Uber's collaboration with the Ministry of Culture and Information Policy combined aspects of culture and logististics technology very effectively. Since the first days of the war, Russia has been destroying Ukrainian cultural heritage. Museums, places of worship, architectural landmarks were heavily damaged, many irreversibly. Colleagues from Uber offered us the necessary logistical support, such as cars, fuel, and drivers for checking the state of preservation of objects of the Museum Fund. I am grateful to Uber for their support. From our side, we are putting effort into ensuring that our collaboration is as beneficial and optimized as possible."

Dara Khosrowshahi, CEO, Uber, said: "We're proud to be assisting Ukraine in its efforts to protect the country's cultural heritage which is under threat from this devastating war. Using a custom-built version of the Uber app, we're enabling conservationists to carry out their critical work to safeguard Ukraine's national identity, with free on-demand access to safe and reliable transportation."

Alongside launching Uber Restore, Uber has been working around the clock to provide support inside Ukraine over the past six months.

This includes free transportation for refugees, doctors, nurses, local government workers, and NGOs across Ukraine; a partnership with the UN World Food Program to help deliver emergency food relief to communities in urgent need; and the expansion of Uber's essential transportation services to 12 additional cities since the start of the war.

---

Note: This report was published as part of Autofox Helps program and Corporate Social Responsibility (CSR) activities, currently to help mitigate the effects of the war in Ukraine.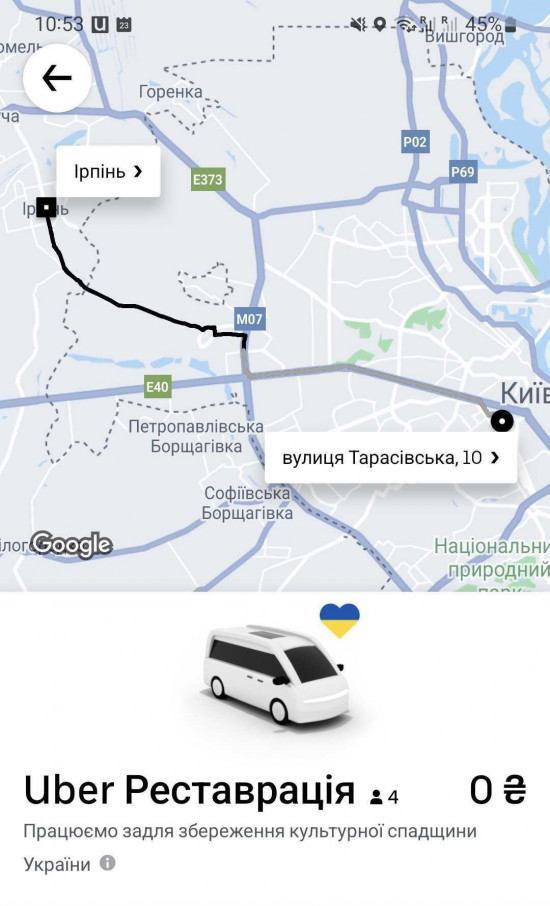 Uber helps with transport of Ukrainian conservationists (author: Uber)
Public news labeled "public" has not been edited.
If necessary, contact us at .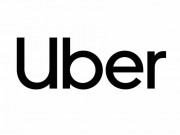 June 6, 2022 | 10:09pm CET

public
In-app donation button to allow Uber riders to make donations to the International Rescue Committee, matching donations made through this feature up to USD 1 million, unlimited free trips between the Ukrainian border and Polish cities to support refugees and their families, 60 tons of essential supplies in Romania...
read more
Day, Week
Month, Year
Interval
cancel
2013
2014
2015
2016
2017
2018
2019
2020
2021
2022
2023
I
II
III
IV
V
VI
VII
VIII
IX
X
XI
XII