Autofox Helps: Škoda Auto University prepared project to support Ukrainian students
Details of For My Smile project, exceptional scholarships, financial collection to tuition fees, offers of job, internship or cooperation in ŠAVŠ Study and Work programme, planned supportive fund for students from socially weak or otherwise disadvantaged families...
June 7, 2022 | 10:55pm CET
public
---
"For my smile" – Project of ŠKODA AUTO University

11.04.2022

The "For My Smile" project was created to support Ukrainian students who are currently studying at the university. These students have had their lives turned upside down in the blink of an eye, but they have not lost their optimism. They devote their energy and free time to help families arriving in the Czech Republic, translating, and organising their own humanitarian aid collections at their own initiative. ŠKODA AUTO University helps its students with exceptional scholarships, but we are also looking for longer-term solutions in this case.

Our Ukrainian students share their stories and perspectives with us; you can read them here. Thanks to our project, each of us can support them on their study journey, not only in the form of a financial contribution to their tuition fees, but also by offering them a job, internship, or cooperation in the ŠAVŠ Study and Work programme. We believe that the best way to avoid violence and misinformation is to promote quality education across the whole society.

We have set up a transparent account for financial contributions which is currently operating to cover the tuition fees of Ukrainian students who, due to the emergency situation, are no longer able to finance their studies by themselves. In the future, the funds raised should also serve as a supportive fund for students from socially weak or otherwise disadvantaged families. Thanks to these contributions, we will have the chance to provide quality education to a wider range of talented applicants.

Financial contributions for our students can be sent to the transparent account of ŠAVŠ 500129142/0800, open at Česká spořitelna, a.s.

We truly appreciate all the help you provide to our students!

---

Note: This report was published as part of Autofox Helps program and Corporate Social Responsibility (CSR) activities, currently to help mitigate the effects of the war in Ukraine.
Public news labeled "public" has not been edited.
If necessary, contact us at .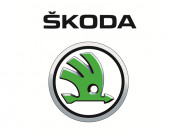 May 2, 2022 | 10:03pm CET

public
Another CZK 2 million (EUR 80,000) was provided by the unions. Share in a donation of EUR 1 million from Volkswagen Group for UNHCR, accommodation of refugees at recreational facilities, car rental to aid organizations, details of letter to employees...
read more
Day, Week
Month, Year
Interval
cancel
2013
2014
2015
2016
2017
2018
2019
2020
2021
2022
2023
I
II
III
IV
V
VI
VII
VIII
IX
X
XI
XII