Autofox Helps: Peugeot SA (PSA) donated 400,000 masks to hospitals, emergency services, local authorities
Donation of medical equipment to hospitals in Italy, Spain and France, providing Free2Move, PSA, Peugeot and Opel vehicles to healthcare professionals, production of respirators and visors in 3D printing...
November 26, 2020 | 11:19pm CET
public
---
Groupe PSA is mobilizing

- Protect and help: donation of masks and medical equipment
- Provide mobility: by providing vehicles to healthcare professionals
- Use its industrial know-how: production of respirators and visors in 3D printing

Rueil-Malmaison, April 2, 2020

While ensuring the protection of its employees through a system of extended measures and remote working, Groupe PSA chooses to help those who work every day to meet the essential needs of our society (protect heath, care,..)

Protect and help

To date, nearly 400,000 masks have been donated to hospitals, emergency services and local authorities. At the same time, the Groupe's medical services organize the donation of medical equipment (defibrillators, first aid kits, gloves, etc.) to hospitals in Milan, Madrid and Mulhouse.

Provide mobility for those who need it

Free2Move, offers its help by providing hospitals and healthcare professionals with vehicles from its fleet in Paris, Madrid and Lisbon.

The Opel France network lends a vehicle free of charge to healthcare community by using the fleet of courtesy cars or rental vehicles. It offers maintenance at cost price to healthcare Professional Opel drivers. 400 cars are ready to hit the road.

After-sales and spare parts activities remain open, depending of the country and the dealer network, to ensure the mobility of healthcare personnel and other customers who need it the most. In France, 500 Peugeot, Citroën, DS and Opel dealerships are currently open to provide maintenance and after-sales services for these customers.

In Spain, Groupe PSA and PSA Retail contribute to maintaining the mobility of health services, by providing vehicles (central action and local actions with the help of Vigo and Zaragoza production centers). And, in Morocco, 50 Peugeot 208 will be donated to the authorities.

Use its industrial know-how

Groupe PSA, and 3 French companies (Air Liquide, Schneider Electric, Valeo), rise to the challenge of producing 10,000 respirators in 50 days, between the beginning of April and mid-May.

A specific workshop will be created in its Poissy plant in order to be able to produce the central block of the respirator, under the conditions of the reinforced health protocol. Some volunteer employees from Groupe PSA will join the Air Liquide factory in Antony in order to strengthen its production.

In addition to the various actions, Groupe PSA 'Brazilian teams have started to print in 3D the components of the "face shields" used to protect medical teams that have contact with patients. The sets of face shields will be donated to public health authorities.

Mobilized at all levels, Groupe PSA also supports local initiatives, most of the time carried out on the initiative of subsidiaries according to the context and needs (in Morocco donation of masks with local authorities agreement...).

Some doctors at Groupe PSA sites participate in the telephone platform for the reception and regulation of the SAMU (French emergency medical service).

---

Note: This report was published as part of Autofox Helps program and Corporate Social Responsibility (CSR) activities, currently to help combat coronavirus SARS-CoV-2 and Covid-19 disease.
Public news labeled "public" has not been edited.
If necessary, contact us at .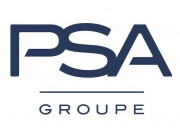 April 29, 2020 | 12:55am CET

public
Request from the French government, time horizon, working group composed of experts in purchasing and production, help from 100 partner companies, demands on components, dedicated facility in a carmaker's plant, involvement of volunteers from employees not only of a R&D center, PSA Reserve initiative...
read more
Day, Week
Month, Year
Interval
cancel
2012
2013
2014
2015
2016
2017
2018
2019
2020
2021
2022
I
II
III
IV
V
VI
VII
VIII
IX
X
XI
XII