Autofox Helps: Opel to donate 50,000 protective masks to hospitals, welfare institutions in Germany
Part of PSA Group support, implementation reinforced sanitary protocol across all of divisions, offer of Free2Move vehicles...
May 31, 2020 | 11:18pm CET
public
---
Opel Donates around 50,000 Protective Masks to hospitals and welfare institutions across Germany

April 2, 2020

Rüsselsheim. Opel is contributing to the fight against the spread of the coronavirus by donating around 50,000 protective masks to hospitals and welfare institutions across Germany. The carmaker will give 12,000 protective masks alone to the GPR Klinikum in Rüsselsheim today. "The doctors and nurses of the GPR Klinikum are looking after corona patients around the clock. Their tireless effort is an outstanding achievement that deserves all our respect and support," said Ralph Wangemann, Managing Director Human Resources and Labour Director Opel Automobile GmbH. The donation of the protective masks is a sign of the recognition. Wangemann also emphasized that the company is currently implementing a reinforced sanitary protocol across all of its divisions to protect its employees and create the conditions for a restart of production at a later date.

Groupe PSA is supporting those who work every day to protect the health of others, to care for needy people or to meet the basic needs of society during the COVID-19 crisis. The group has already donated more than 400,000 protective masks worldwide to hospitals, emergency services and local authorities. At the same time, the group's medical services organize donations of medical devices such as defibrillators or first aid kits and gloves to hospitals in the particularly hard-hit regions of Milan, Madrid and Mulhouse.

In addition, Free2Move, Groupe PSA's mobility brand, has offered hospitals and other healthcare institutions the possibility of using vehicles from its fleets in Paris, Madrid and Lisbon. Workshops and repair centers that are opened can provide support for the safe mobility of medical professionals and specialists for goods distribution.

---

Note: This report was published as part of Autofox Helps program and Corporate Social Responsibility (CSR) activities, currently to help combat coronavirus SARS-CoV-2 and Covid-19 disease.
Public news labeled "public" has not been edited.
If necessary, contact us at .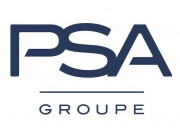 April 29, 2020 | 12:55am CET

public
Request from the French government, time horizon, working group composed of experts in purchasing and production, help from 100 partner companies, demands on components, dedicated facility in a carmaker's plant, involvement of volunteers from employees not only of a R&D center, PSA Reserve initiative...
read more
Day, Week
Month, Year
Interval
cancel
2012
2013
2014
2015
2016
2017
2018
2019
2020
2021
2022
I
II
III
IV
V
VI
VII
VIII
IX
X
XI
XII