Autofox Helps: Autofox gets involved in fight against coronavirus
New brand for CSR, publishing help reports of companies, free Autofox Advert multimedia ads, free banners for government and NGOs, and 50% off for businesses…
April 1, 2020 | 03:34am CET
original
---
PRAGUE (April 1, 2020) – Autofox introduces a range of activities to help combat the coronavirus SARS-CoV-2 and Covid-19 disease. At the same time, Autofox is introducing a new brand dedicated to Corporate Social Responsibility (CSR) activities – Autofox Helps.

Autofox News service will temporarily include reports from automotive companies and organizations that somehow help combat the new coronavirus. These will be public news, i.e. texts in unchanged form and thus published under the sub-brand Autofox Public News.

"I believe that we will inspire other companies to help the pandemic disappear as soon as possible. Therefore, we have prepared a thank you to companies, which should help them to overcome this difficult business period," Marek Balla, Managing Director of Autofox, said.

Autofox temporarily offers companies unlimited and free use of Autofox Advert advertising services, so they can place multimedia adverts in six areas – Autofox Job, Autofox Event, Autofox Estate, Autofox Enterprise, Autofox Offer and Autofox Order – for free.

The Autofox Offer service designed to promote companies, their products (especially those in stock) and services or spare capacities should become the leader of company interest. Some companies or people could use the Autofox Job service as part of outplacement programs. Free facilities for sale or rent can be advertised through the Autofox Estate service. The Autofox Event service can be then used to promote events, especially in the online version.

Banner advertising will also be included in the Autofox Helps program. "We are offering free banner areas to governmental and non-governmental organizations currently helping to combat coronavirus," Marek Balla mentioned. Autofox will provide companies with a 50% discount on the Autofox Banner service for the coming weeks.

This special offer is conditional on sending materials in English and/or Czech to the traditional email addresses listed at Autofox website in the Contacts section. The offer is valid until further notice.

"CSR activities are not new to Autofox. Already in 2013, we published the activities of companies during the floods in Czechia as part of Autofox News. At that time, we issued a series of reports, where companies would mainly lend vehicles for free, provide material and financial gifts, or organize collections. We have now included all of our eight services in the Autofox Helps program, and more will be added soon," Marek Balla concluded, adding that Autofox is considering other options and is also open to the suggestions of its users.
If necessary, contact us at .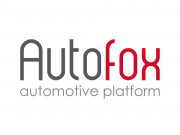 March 4, 2019 | 11:00pm CET

original
Balance, Autofox News expansion with public news, faster and bulkier news, promotional offer with free classified ads, outline of the near future...
read more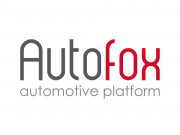 May 14, 2018 | 10:38pm CET

original
Mediation of instantly available products/services and orders, new business opportunities for those who supply as well as demand, benefits for Autofox News subscribers, innovated banner advertising Autofox Banner, outline of the near future...
read more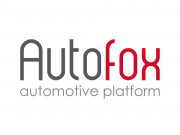 November 21, 2017 | 11:15pm CET

original
Details and prices of Autofox Job, Autofox Estate, Autofox Enterprise and Autofox Event, introduction of a loyalty program, significant discounts for long-term clients, outline of the near future...
read more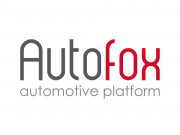 September 7, 2017 | 03:44am CET

original
New domain, division into Fun and Profi sections, introduction of flash news, technical terms dictionary, team extension, new account management...
read more
February 25, 2014 | 12:36am CET

original
Business results, increasing number of views of the website, structure of readers, news in advertising, the emphasis on quality and uniqueness at the expense of quantity...
read more
February 18, 2011 | 05:07am CET

original
Structure of the readers, increasing visit rate of the website Autofox.cz, the strengthening of news service from other countries in Central Europe...
read more
February 17, 2010 | 04:34am CET

original
For those interested in advertising Autofox provides a 50% initial discount until the end of April. Balance of 2009 and upcoming news for 2010...
read more
Day, Week
Month, Year
Interval
cancel
2011
2012
2013
2014
2015
2016
2017
2018
2019
2020
2021
I
II
III
IV
V
VI
VII
VIII
IX
X
XI
XII