Autofox Helps: Autofox expands its fleet with UNICEF Land Rover Defender vehicles
It bought them in the UN Children's Fund e-shop and intends to send them to help Ukraine. Publishing automotive companies reports on help…
March 6, 2022 | 08:25pm CET
original
---
PRAGUE (March 6, 2022) – Autofox expanded its company vehicle fleet with blue off-road Land Rover Defender UNICEF cars this week. Following the current trends, the company bought them online, namely in the Czech online store eShop.unicef.cz. In addition to scale car models, it also offers dozens of other items in three categories (Gifts for Life, Dolls, UNICEF Goods).

"We bought all the vehicles in stock. We have acquired them as assets, although we know that leasing companies can prepare an operating lease calculation very quickly. The reason is simple, we do not intend to keep them and we will send them further within the circular economy," Marek Balla, Managing Director of Autofox, said.

Autofox is considering a number of options for dealing with the new fleet. "We would like to enlarge some of them with the help of Mr. Tau and send them on a humanitarian mission to the Ukrainian border to join the cars that are already operating there. By tuning upgrade of another part and auctioning then donate the proceeds to help Ukraine as well. The rest will be donated to Ukrainian children," Marek Balla outlined, adding that Autofox is also open to other proposals, such as involve automotive companies in the tuning action.

The United Nations Children's Fund (UNICEF) is part of the United Nations (UN). It deals with the protection and improvement of children's living conditions and the support of their all-round development. A few days ago, UNICEF announced a crisis fundraiser to help Ukraine. A number of other non-profit organizations are also helping in the area, such as the consortium Help Ukraine (PomahejUkrajine.cz).

Mr. Tau is a character from a children's television series and several feature films, in which he embarks on large and small adventures and fulfills every children's wish. He is characterized by a magic bowler hat, an umbrella, a classy tailcoat and a shy smile. The series can be viewed on the Czech Television internet broadcast (CeskaTelevize.cz/porady/898388-pan-tau).

As part of the Autofox Helps CSR program, Autofox will also temporarily include news from companies and organizations in the automotive industry that are helping the situation in Ukraine in some way in its information service Autofox News. Typically, these will be public news, i.e. texts in unchanged form, and thus published under the sub-label Autofox Public News.

"I believe we can inspire other companies to help mitigate the effects of the war which affects millions of Ukrainian children," Marek Balla concluded a message intended not only for children.
UNICEF logo (author: UNICEF)
If necessary, contact us at .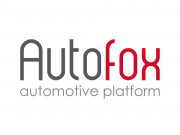 April 1, 2020 | 03:34am CET

original
New brand for CSR, publishing help reports of companies, free Autofox Advert multimedia ads, free banners for government and NGOs, and 50% off for businesses…
read more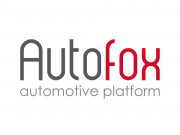 March 4, 2019 | 11:00pm CET

original
Balance, Autofox News expansion with public news, faster and bulkier news, promotional offer with free classified ads, outline of the near future...
read more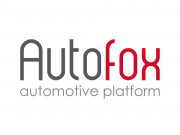 May 14, 2018 | 10:38pm CET

original
Mediation of instantly available products/services and orders, new business opportunities for those who supply as well as demand, benefits for Autofox News subscribers, innovated banner advertising Autofox Banner, outline of the near future...
read more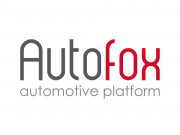 November 21, 2017 | 11:15pm CET

original
Details and prices of Autofox Job, Autofox Estate, Autofox Enterprise and Autofox Event, introduction of a loyalty program, significant discounts for long-term clients, outline of the near future...
read more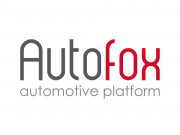 September 7, 2017 | 03:44am CET

original
New domain, division into Fun and Profi sections, introduction of flash news, technical terms dictionary, team extension, new account management...
read more
February 25, 2014 | 12:36am CET

original
Business results, increasing number of views of the website, structure of readers, news in advertising, the emphasis on quality and uniqueness at the expense of quantity...
read more
February 18, 2011 | 05:07am CET

original
Structure of the readers, increasing visit rate of the website Autofox.cz, the strengthening of news service from other countries in Central Europe...
read more
February 17, 2010 | 04:34am CET

original
For those interested in advertising Autofox provides a 50% initial discount until the end of April. Balance of 2009 and upcoming news for 2010...
read more
Day, Week
Month, Year
Interval
cancel
2013
2014
2015
2016
2017
2018
2019
2020
2021
2022
2023
I
II
III
IV
V
VI
VII
VIII
IX
X
XI
XII