Autofox celebrates its 10th anniversary, introducing further innovations and new special offer
Balance, Autofox News expansion with public news, faster and bulkier news, promotional offer with free classified ads, outline of the near future...
March 4, 2019 | 11:00pm CET
original
---
PRAGUE (March 4, 2019) – Autofox celebrates an important anniversary in 2019, its 10-year presence on the market. The company entered the market in February 2009 with a single service – information service from the automotive industry (Autofox News). Later, banner advertisement (Autofox Banner) and classified ads (Autofox Advert) in six areas (Job, Event, Estate, Enterprise, Offer, Order) have been added.

"Over the past 10 years, 305 companies and institutions from Czechia and Central Europe have confided in our information service," said Marek Balla, Managing Director and Editor-in-Chief of Autofox. These are automakers, parts manufacturers, distributors, dealers, used car shops, leasing companies, insurance companies, assistance services, recruitment agencies, facility equipment suppliers, ministries, universities, as well as development, logistics, expert, consulting and other companies. Autofox is currently sending newsletter to about 2,100 email addresses in the Profi section and 800 addresses in the Fun section.

Autofox News was upgraded in September 2017 when flashes (Autofox Flash News) was added to the articles. By introducing flash news, Autofox has increased the number of outputs from 693 flash news and articles in 2017 to 802 in 2018.

At present, Autofox comes with further innovation and will begin to publish public news of companies and other entities, under the Autofox Public News sub-mark. At the same time, articles (author's articles of Autofox, agency reports) will continue to be published, i.e. under the Autofox Original News sub-mark. "It is a further step towards our goal of publishing faster and bulkier news, both in the Profi section and the consumer Fun section," Marek Balla noted.

As part of the 10th birthday celebration, Autofox has prepared a special offer for existing and new Autofox News subscribers, under which selected Autofox Advert services, namely Autofox Job, Autofox Event, Autofox Offer and Autofox Order, can also be used freely and free of charge. The offer applies to ads entered for a period of 1 month and is valid until further notice.

Autofox Job is a service focused on job placement, or filling vacancies – both blue as well white-collar positions. Autofox Event is a service aimed at promoting events such as conferences, seminars, fairs, training sessions, test runs or presentations. Autofox Offer is a service aimed at promoting companies, their products and services or free capacities. Autofox Order is a service focused on procurement of vehicle fleets, car service point, tires, fuel, insurance, transportation, materials and semi-finished products, engineering products ans well as equipment.

"Our development activities will not end with this, as we will be launching new innovations and new services in the course of 2019," Marek Balla added.
If necessary, contact us at .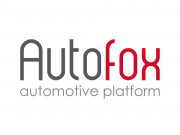 May 14, 2018 | 10:38pm CET

original
Mediation of instantly available products/services and orders, new business opportunities for those who supply as well as demand, benefits for Autofox News subscribers, innovated banner advertising Autofox Banner, outline of the near future...
read more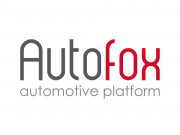 November 21, 2017 | 11:15pm CET

original
Details and prices of Autofox Job, Autofox Estate, Autofox Enterprise and Autofox Event, introduction of a loyalty program, significant discounts for long-term clients, outline of the near future...
read more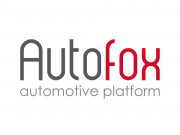 September 7, 2017 | 03:44am CET

original
New domain, division into Fun and Profi sections, introduction of flash news, technical terms dictionary, team extension, new account management...
read more
February 25, 2014 | 12:36am CET

original
Business results, increasing number of views of the website, structure of readers, news in advertising, the emphasis on quality and uniqueness at the expense of quantity...
read more
February 18, 2011 | 05:07am CET

original
Structure of the readers, increasing visit rate of the website Autofox.cz, the strengthening of news service from other countries in Central Europe...
read more
February 17, 2010 | 04:34am CET

original
For those interested in advertising Autofox provides a 50% initial discount until the end of April. Balance of 2009 and upcoming news for 2010...
read more
Day, Week
Month, Year
Interval
cancel
2010
2011
2012
2013
2014
2015
2016
2017
2018
2019
2020
I
II
III
IV
V
VI
VII
VIII
IX
X
XI
XII