Auto Esa opened branch in ninth city in Czechia
Location, offer, services, HR, the company's first roofed used car shop…
August 20, 2018 | 04:14pm CET
original
---
PRAGUE (Autofox) – Czech used car dealer AutoEsa opened a branch in Chomutov. "Approximately 300 vehicles will be offered in the Chomutov branch and more than 30 new employees have found work there," the company stated.

"We are the fastest growing Czech seller of used vehicles in the Czech Republic. Investments in certifications of our subsidiaries and in the inspection of vehicles have been paying off in the form of a steady increase in sales. That is why we are expanding our branch network so that our customers do not have to travel too far for high-quality cars," said Pavel Foltýn, director of Auto Esa's strategic development. In January, the company said it had increased sales of used cars by 27% in 2017.

The new branch is located in Dolní Street. It will offer all the services associated with the sale or purchase of a car, including the option of mobile buy-in directly at the client. It includes its own service facilities and a well-equipped client area.

Auto Esa now operates in nine cities in the Czech Republic where it has 12 used car shops: Prague (4x), Pardubice, Brno, Ostrava, Olomouc, České Budějovice, Plzeň, Karlovy Vary, Chomutov. Of these, the used car shop in Pilsen differs, since the company opened it in June 2017 as its first roofed car centre. The Auto Esa Plzeň is located in the Borská Pole district in the former OBI shop.
If necessary, contact us at .
available to Autofox News subscribers after login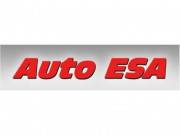 August 2, 2016 | 12:01am CET

original
Location, size of the facility, services, HR, business plan...
read more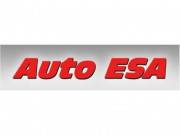 May 30, 2016 | 11:25pm CET

original
Location, size of the used car shop, the offer, services, HR, expansion of the customer centre in Prague, the results in 2015, sales plans for 2016...
read more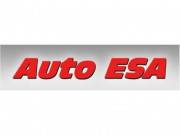 November 6, 2012 | 04:31am CET

original
The company thus plans to expand outside of Prague. Planned branches, start of expansion, investments, use of corporate synergies...
read more
Day, Week
Month, Year
Interval
cancel
2009
2010
2011
2012
2013
2014
2015
2016
2017
2018
2019
I
II
III
IV
V
VI
VII
VIII
IX
X
XI
XII