Gumotex won big contract from Volkswagen Group
Products, volume, models, timing, investments in automation and robotics, integration of the company UP Závody, a new director of the Automotive Division...
August 28, 2018 | 08:39pm CET
original
---
BŘECLAV (Autofox) – The Czech company Gumotex has acquired a contract from the German automaker Volkswagen to produce more than 10 million sun shades for the Škoda Octavia, Seat Leon, Volkswagen Golf and VW Passat for the Automotive Division. The project will last for 10 years. It is the most comprehensive automotive project in the history of Gumotex and the largest investment event in 2018, the company stated.

"The so-called nomination for such a project is a lengthy and demanding process. Inquiry talks are ongoing for several years. In case you succeed, you must invest in the production and technical background, production preparation and relevant testing. Gumotex was awarded a similar order earlier, i.e. for the VW Touran, Tiguan or Škoda Kodiaq cars. In February 2018, we made it again at VW. Testing will be launched by the end of 2018," said Miroslav Jaššo, the head of the Automotive Division at Gumotex.

Serial production will start in 2019. Volkswagen's conditions have required a higher degree of automation and robotization, which will increase productivity and reduce operating costs and scrapping rate. Some motor-intensive operations will be performed by specially trained staff in three-shift operation. Selected suppliers have already been working on individual machine components and moulds for the new line. "The first sharp series products are scheduled for mid-2019. The sun shades will be heading to Germany, specifically to the Volkswagen plant in Zwickau, Wolfsburg and also to Spain, to the Seat Martorell plant," Jaššo specified.

In 2015-2017, Gumotex carried out the project of developing a new sun shade for passenger cars, which was funded with the support of the European Union, namely from the Regional Development Fund under the Operational Program Enterprise and Innovation for Competitiveness under the auspices of the Ministry of Industry and Trade of the Czech Republic.

Gumotex has five divisions: Automotive, Rubber & Coatings, Boats & Ooutdoor, Rescue Systems, and Automation Technology. Production for the automotive industry takes place in six plants (Břeclav, Jaroměř, Most-Velebudice, Myjava, Rožnov pod Radhoštěm, Třebíč-Kožichovice). The group of three subsidiaries (Gumotex Automotive, Ronson Plastics, ZPV Rožnov) employs more than 1,600 workers. It supplies automakers with sun shades, seat cushions, armrests, car mats, body dampers.

Its customers include Volkswagen, Škoda Auto, Audi, BMW, Rolls-Royce, Suzuki, Iveco Bus, BOS, Bourbon Automotive Plastics, Commercial Vehicle Group (CVG), Eissmann, Elster Instromet, Enics, Faurecia, Grammer, Hanil E-Hwa, IAC, IndustrialeSud, Isringhausen/ISRI (Aunde Group), Yanfeng, Kongsberg, Lear, Magna, Plastic Omnium, Reutter, Sumitomo, TI Automotive, Toyota Boshoku, Valeo, Witte. Gumotex products can be found in Volkswagen, Škoda (Karoq), Audi, Lamborghini, BMW (7), Rolls-Royce and Suzuki cars.

Gumotex, along with its subsidiary companies, supplies the Škoda Karoq model with foam dampening parts, luggage compartments and dashboard fillers. It also makes products for the interior, such as armrests, textile carpets, or foldable rubber-textile luggage compartment solution.
Export accounts for about 75% of the company's output. The largest customers are Volkswagen, BMW, Grammer and Isringhausen/ISRI, Gumotex concluded.

In January 2018, the company UP Závody s.r.o. completed the Gumotex Group, with production located at the Třebíč-Kožichovice factory, where Czech furniture manufacturer Jitona operates, too. All companies belong to the Czech investment company Expandia.

Miroslav Jaššo has been head of the Automotive Division at Gumotex since September 2017. Previously he worked at Retex, Tower International and Dura Automotive. The position had been previously held by Jiří Václavík, who left for Austin Detonator.
If necessary, contact us at .
available to Autofox News subscribers after login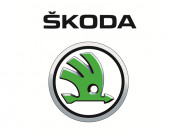 March 23, 2017 | 11:42pm CET

original
These include 3M, AGC, Benteler, Continental, Fehrer, Gumotex, Hella, HP-Pelzer, KS Kolbenschmidt, Mubea, Plastika, SaarGummi, TRW or Witte. Comment…
read more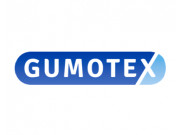 May 30, 2016 | 12:17am CET

original
Timing, prepared management model, shareholder history, financial results in 2015, the new director of the Automotive Division since 2015, the future direction of Kaluzik...
read more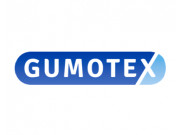 August 6, 2014 | 11:18pm CET

original
Expansion of the product portfolio, the affected models, volumes, profile of the automotive division, clients...
read more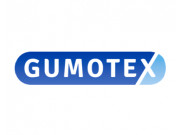 July 31, 2014 | 12:19am CET

original
Financial results of Gumotex in H1, exchange rate effects, significant growth in the Automotive Division, new contracts for the Volkswagen Group and BMW Group, the investment in the Jaromer plant...
read more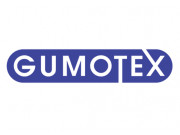 March 4, 2013 | 03:26am CET

original
Developed product, concerned model, timing, extending activities for the Volkswagen Group...
read more
Day, Week
Month, Year
Interval
cancel
2009
2010
2011
2012
2013
2014
2015
2016
2017
2018
2019
I
II
III
IV
V
VI
VII
VIII
IX
X
XI
XII