Brisk developed sensors for new Scania engine, launching series production in H2 2019
Details of the contract, a new hall in Tábor, business and financial results in 2017-2019, investments, other clients and orders, expansion of the portfolio in the Russian factory…
May 23, 2019 | 11:27pm CET
original
---
TÁBOR (ČTK, Autofox) – Czech company Brisk, which manufactures spark plugs and sensors that influence fuel injection into the engine, will launch series production of sensors for the Swedish car manufacturer Scania (Volkswagen Group) in H2 2019. The annual volume of orders will be in tens of millions of crowns. According to preliminary unaudited results, the company had revenues of CZK 720 million (EUR 28 million) and profit before tax of CZK 48 million (EUR 1.86 million) in 2018. In the same year it produced 35 million spark plugs, Mojmír Čapka, the owner and chairman of the board, said to ČTK.

Brisk is the world's leading manufacturer of spark plugs, making 700 types of them for cars, commercial vehicles, motorcycles, tractors and mowers. The company, with 550 employees, generated revenues of CZK 698.1 million (EUR 27 million) in 2017 and profit before tax of CZK 2.8 million (EUR 110,000). According to Čapka, this lower profit was caused by the exchange rate effects. In 2019, Brisk plans revenues of CZK 740 million (EUR 28.7 million) and profit before tax of CZK 62 million (EUR 2.4 million). In 2018, the company invested over CZK 100 million (EUR 4 million), in 2019 it plans to invest CZK 50 million (EUR 2 million).

The biggest increase can be seen in the production of sports spark plugs for motorcycles. Brisk signed a contract with Jiří Jankovský's motocross team, which rides KTM motorbikes. The team will participate in 20 World Championship races this year. Sales are also growing in Asia, Brisk delivered 1 million small motorcycle spark plugs there in 2017. The decline in spark plugs for small garden equipment also stopped and the company recorded sales growth in 2018. Brisk supplies for Husqvarna a lot. Its revenues of about CZK 10 million in 2018 came from technical ceramics, or products for cookers. The company plans an increase in 2019.

Brisk has developed sensors for Scania, their serial production will be launched in H2 2019. It has also finished construction of a new hall worth CZK 116 million (EUR 4.5 million) for the production of sensors for the Volkswagen Group, Scania and AvtoVAZ. "The hall is full of technology, we have nine robots there," Čapka said.

The main taking of sensors for Scania will start in 2020 and should continue until 2025. "It is the latest Scania engine for tractors, designed for all types of fuel," Čapka noted. The company expects growth in 2019 and in 2020 also in Volkswagen, for the latest 1.5-liter engine. In 2018, Brisk produced slightly less than 6 million units, planning 6.3 million in 2019. In 2017, it was 4.3 million units.

About 95% of Brisk's production is exported, most for the Volkswagen Group. The company exports to 75 countries, roughly 25% to Russia, 75% to Europe and the rest of the world. Brisk has been strengthening on the Russian market. In 2018, the Tolyatti plant produced 5.5 million spark plugs, mainly for the Russian car manufacturer AvtoVAZ, which is controlled by the Renault-Nissan alliance.

"We are producing there to the full, especially for AvtoVAZ. They demand more sensors from us, and their production to be located in Russia. In long-term agreements, there is a chance for us to produce sensors there in addition to the spark plugs, too" said Čapka.

Brisk is the only spark plug manufacturer in the Czech Republic and the second largest in Europe. It is among the top five companies in the industry in the world. It continues the tradition of spark plug production in Tábor, which began in 1935.
If necessary, contact us at .
available to Autofox News subscribers after login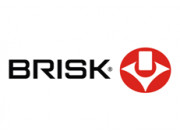 May 13, 2014 | 12:59am CET

original
Product, R&D, success in the pre-audit, other products and clients…
read more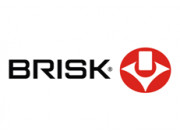 August 3, 2011 | 01:43am CET

original
The character of parts, an alternative supplier, plans by 2013, efforts of Skoda to acquire production of one group engine, orders for AvtoVAZ...
read more
Day, Week
Month, Year
Interval
cancel
2010
2011
2012
2013
2014
2015
2016
2017
2018
2019
2020
I
II
III
IV
V
VI
VII
VIII
IX
X
XI
XII