Autofox Job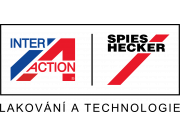 Sales representative for Prague and Central Bohemia Region
May 29, 2019 | 12:00am CET
Are you a true professional in the automotive industry?
Are you willing to learn and broaden your knowledge and abilities?
Can you cooperate and communicate effectively within a team?
Are you target- and customer-oriented and do you wish to present yourself that way?
If so, do let us know. We will give you an opportunity!
We strengthen all positions within our team regularly and intend to enrich our team with an experienced sales representative for Prague and Central Bohemia region at the moment.
| | |
| --- | --- |
| Type: | supply |
| Advertiser: | direct employer |
| Position: | salesman |
| Field: | sales |
| Type of employment: | full-time |
| Basic salary: | from EUR 100 |
| Languages: | Czech |
| Education: | secondary school |
| Valid until: | 28.6.2019 |
Address:
| | |
| --- | --- |
| Company: | INTERACTION s.r.o. |
| Street: | Komerční 467 |
| City: | Nupaky |
| ZIP: | 251 |
| Country: | Czechia |
Contact person:
| | |
| --- | --- |
| Name: | Andrea Nováková |
| Phone: | +420 251 817 493 |
| Mobile phone: | +420 602 398 444 |
| E-mail: | interaction@interaction.cz |
Day, Week
Month, Year
Interval
cancel
2009
2010
2011
2012
2013
2014
2015
2016
2017
2018
2019
I
II
III
IV
V
VI
VII
VIII
IX
X
XI
XII