Autofox Job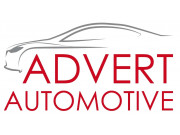 Commercial Director of leasing company for Czechia
May 28, 2019 | 12:00am CET
Advert Automotive, the world's leading global recruitment agency, is looking for a suitable candidate for the position of a commercial director for the Czech Republic for its client – an international leasing company.
Workload:
- management and coordination of business teams and responsibility for their smooth operation
- achieving set goals according to business plans
- communication with key clients
- negotiation with business partners
- working with other departments within the company
- control activities, reporting to the CEO
- supporting corporate culture, motivation and development of subordinates
- participation in fairs, conferences and events with clients
We require:
- University degree (economic focus advantage)
- previous experience from a similar management position of at least 3 years
- team management experience (managerial skills)
- excellent communication and presentation skills
- the ability to promote necessary measures, new ideas and changes
- advanced English level
- time flexibility and willingness to travel
- driving license (B Group)
We offer:
- the background of a growing international society
- adequate and motivating financial evaluation
- space for realizing ideas and innovations
- business car for private use, notebook, mobile phone
- a week of extra holiday
- workplace in Prague
- the possibility to start immediately or by agreement
Instructions for applicants:
- if you meet the requirements and are interested in taking part in the open competition, please respond and send your CV
- if we do not respond within 30 days, we preferred another candidate in the open competition.
- by sending your CV to Advert Automotive, you agree to have your personal data processed and kept in the Advert Automotive Personnel Database solely for the purpose of job placement for the duration of the open competition, but no later than 1 year after they have been sent.
About company:
- Advert Automotive is a leading international personnel agency. Advert Automotive operates in more than 100 countries and has about 20,000 employees. For more information, visit www.advert-automotive.com
Do you need to occupy a similar position? Advertise on the leading automotive platform in Central Europe using the Autofox Job service.
Note: This is an illustrative advertisement. The company name Advert Automotive and the whole advertisement are fictional.
| | |
| --- | --- |
| Type: | supply |
| Advertiser: | employment agency |
| Position: | director |
| Field: | management |
| Type of employment: | full-time |
| Basic salary: | from EUR 4,000 |
| Languages: | English, Czech |
| Education: | university |
| Valid until: | 27.6.2019 |
Day, Week
Month, Year
Interval
cancel
2009
2010
2011
2012
2013
2014
2015
2016
2017
2018
2019
I
II
III
IV
V
VI
VII
VIII
IX
X
XI
XII